When it comes to effectively growing your business, you should be following these basic marketing rules that are outlined in this blog. These rules allow for your business to be organized in a way where you can make the most of your creative content that you deliver to your customers. Without one of these rules is like missing a piece of the puzzle, and can cost you potential income, new potential customers, and keep your business from the growth it deserves. This blog includes finding your target audience, how to create an effective landing page, what to post on social media, and the importance of an emailing list and how to create one.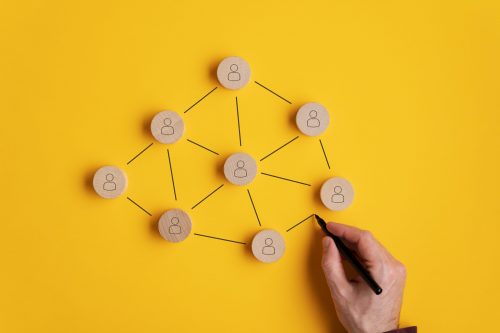 Target Audience
A target audience is the intended group of people that is marketed to for a specific niche of business. The purpose of a target audience is for businesses to know which types of people to market their products and services too. For example, a business who's main niche is babysitting services may have the target market of single moms in their 30's to 40's who have a full time job and is in need of child care.
Surveying older customers and clients is beneficial in finding out information that can lead you to discovering your target audience. By asking specific questions to each of your customers you will start to see a trend in answers that show specific patterns, such as your customers being all female or male, certain similar age, ethnicity, location, and the like. This will be a single questionnaire either as an email or form that you hand to your customers that they can fill out and hand back to you.
You may also ask them about their personality type, family life, job function, employer, income level, needs, pain points, and challenges. Most importantly, you will want to ask them what they bought from you, when and where they bought it from or learned about buying it from.
It is also important to set a deadline for your customers surveys. About 2 weeks is long enough to give someone the time to answer all of these questions. You'll want to reach out to them every few days to keep them on track and to remind them of filling out your survey. Once you receive your answers you'll want to look at and compare the answers. What gender makes up most of your customers/clients, where are they located, etc. Finally, you can then take your results and define your audience. When you market your brand you'll want to highlight these findings.
"(insert your brand name here) creates content to help and inform (inserts demographic here) so they can (insert actions here) better".
Websites
Having a website for your business is crucial and ultimately the first step in preparing your business for online success. The reason is because you will be using this website to create what is called a landing page when it comes to promoting and selling your product or service. You can't create a social media post without a link that goes directly to your product or service. A popular website platform called WordPress allows you to be creative and flexible with your website. Unlike many other website platforms, WordPress has a variety of website plugins that allow you to fully optimize your website the way you want it. Need a Paypal check out option? WordPress has a plugin for that. Need to show a virtual calendar directly on your website for customers to easily book appointments with you? WordPress has a plugin for that. Want extensive options when it comes to creative content such as implanted videos, images, and different style text? WordPress, WordPress, WordPress.
A website can contain as many pages as you want, but the most important page is your landing page. As explained, a landing page is the page that you bring your customers to when they click on the link that is promoted in your email, or social media marketing. It may even be the direct link that you put on your profile pages on social media. The landing page will have a clear description of what your product or service is, and many options for the customer to purchase that product or service using a CTA button, or Click To Action button.
When creating a landing page you must follow a specific outline that allows for the customer to build curiosity and the option to purchase your precut or service from the top of the page to the bottom. Start with a catchy headline and subhead. This headline sums up your product or service in one to three words, and the subhead might be your slogan or a short sentence that describes your product or service further.
Next is a subhead. Following is a CTA button, or a Click To Action button. This allows the customers to go straight to purchasing one of our memberships without having to read the rest of the landing page. Next to follow is your first Social Proof, or a review from a past customer. By placing this on your landing page you are assuring your potential customers that others enjoyed your product or service as well. If you are a new business or don't have any reviews to put on this landing page you can skip this part and go straight to the introduction and key features and benefits of your product or service.
 

An introduction introduces your product or service.
Following is your benefit statement or another short list of your features. The point of a landing page is to build curiosity for your potential customer, feeding them small units of information as a time and providing them many options to purchase as they scroll down the page. Next, you provide a detailed list of what the customer gets when they purchase or sign up for your product or service.
Underneath, the detailed list of what the customer gets is your second social proof. Again, this is a positive review of your product or service that you can showcase on the landing page. If you do not have a review, you can skip this part and go straight to your sales pitch, which would be the next thing to have on your landing page.
Your sales pitch should be short and to the point, that highlights why your customer should purchase your product or service. You should also include another CTA button. This button leads to the same page as all of the other buttons above, the main page where the customer can purchase your product or service. Finally, you'll want an FAQ section or a place where customers can submit questions if they have them. There might be a simple answer that comes between the customer purchasing your product. The opportunity for them to get an answer to those questions might just allow them to feel confined enough to make a purchase.
Social Media
The most effective way to prospect on social media is to reach out to your customers and be direct with them when it comes to your product or service. The way to do this is to follow the 80/20 rule when it comes to social media posting. That is 80% value posts and 20% business posts. Value posts are not business posts. Instead they are empowering and provide some type of value to your audience. For example, this might look like an image of a popular motivating quote. Business posts are directly about your product, service, and company. There are 5 type of posts that follow the 80/20 rule. These are Business Lite Posts, Gratitude Results Posts, Recognition Posts, Casual mentions of your Product or business, and Direct Promotional Posts.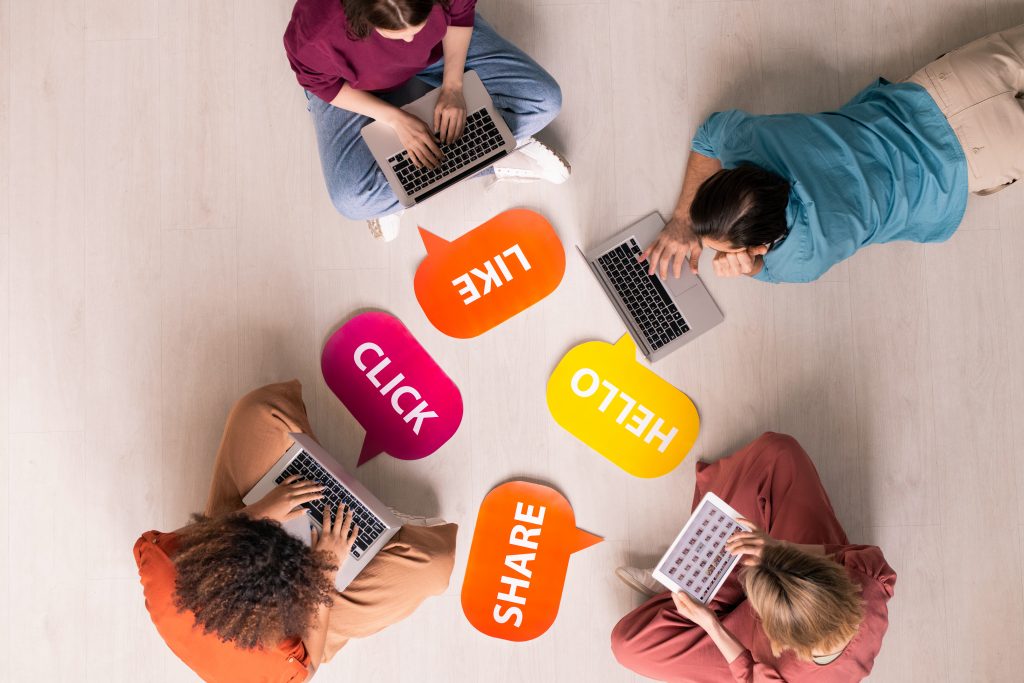 Business Lite Posts
These are posts that show your growth and credibility. These posts are considered as Value posts and are not meant to provide an end result of someone making a sale. Don't market your logo, or product/service in these posts. For example, this might be a photo of you shaking hands with a popular image in your niche.
It is important to network, go to specific business events, and build your name within the community of your niche, as well as meet new people in your niche and learn from them, so you can show your customers the opportunities and experience you have within your niche. This shows credibility.
Gratitude Results Post
These posts look like stories or photos of a grateful moment you have within your business or life that is related to your product/service. For example, if you have a business selling a course that teaches stay at home moms how to make a reliable financial income, you (as a single mom) might show a photo of you in a high scale home, holding your baby. You would talk about how grateful you are of the opportunity you had to learn about this specific product or service, and how it has transformed your life.
Do not put a link to your website or a call to action button in this post. This post is supposed to create curiosity for the viewer, so they can compare your experience with theirs and decide if what they want is what you are proving to them.
Recognition Posts
This post publicly congratulates a customer of yours. For example, I may post on Facebook "Congratulations Jenny for passing the _______________________ online training!". Note that when you tag people in a post, make sure to post what you are going to say on their wall. This makes it so their friends list can see your post and get curious about what it is Jenny has accomplished, or what service/product you provide.
Casual Mentions of Your Product or Business
This is when you "pepper" or "sprinkle" in your product or service into posts that are not for the purpose of making a sale. For example, I might do a live that teaches people how to do their hair a certain way, and while using the tools that I am using such as hair ties, or a curling iron, I might say something like "If you want your hair to have the same curls my hair has, I just came out with this new curling spray that is useful when curling your hair. You can buy it from this link." You would then continue on with your hair tutorial.
Direct Promotional Posts
This is also known as a "Power Posts". This is the post that we want to try and avoid in all the other types of posts, and that is directly selling your product or service. These posts should only be marketed 1 time a week. While you have 10 posts that spark curiosity, and 4 posts that are casual mentions of your product or service. This totals up to 15 posts per week, which is a good goal to have in establishing relationships with your audience.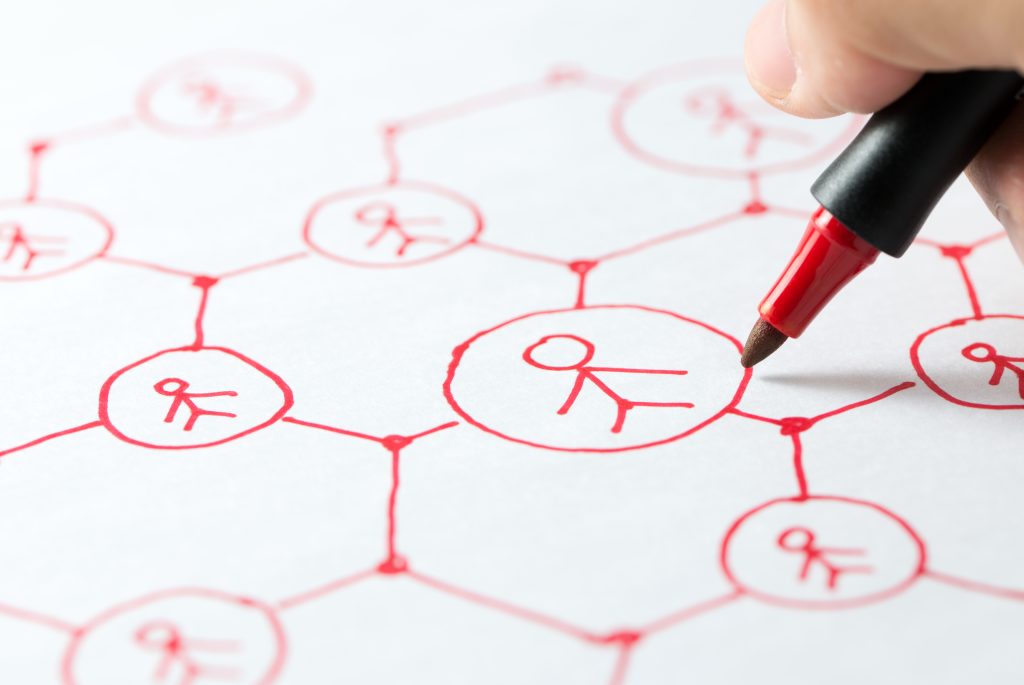 Email List
There are many ways to market, and a lot of people assume social media marketing is the best option, all while ignoring the power an email can do in closing a sale for their business. Unlike emailing your customers, social media marketing has a different purpose. Social Media is great at starting conversations and making your presence known to a lot of people at the same time. Whereas a email sequence can help the person who now knows of you to actually purchasing what you are selling.
Also, social media platforms have their own algorithms, which can make you and your post go invisible at times depending on who likes your post, and the amount of conversation that is happening on your post. You own your email and there are no algorithms controlling when and how people see your content. You can grow your email list from the emails you obtained through your warm customer list to many more cold customers by creating a Lead Magnet.
A Lead Magnet is a free or inexpensive gift you give people for signing up to your email list. For example, when someone visits a website, a "enter your email" box may pop up on that page and if that customer enters their email, they receive 15% off their first order. You than can implement those emails into a CRM system (Customer Relationship Management) which can keep track of all of your customers and do many more things for your business when it comes to sharing content with others (We offer CRM options. Give us a call for more information 774 – 241 – 3424).
You want to be sure that your Lead Magnet is compelling, contextual, and clear. Compelling offers immediate solution to a problem related to your product or service. Contextual makes it match who you're all about. Clear makes it easy to find (on your website, Facebook, Blogs, in email, etc.). There are 5 emails that you will create and send out to these customers, which will eventually lead to a closed sale.
Email #1: Introduce and Engage
Introduce yourself and tell your story that makes it so your customers can relate to you. This is when you tell them your "why" for starting this business. Ask them specific questions related to your product and service that gets them thinking of your service or product and can start a conversation either with themselves and how your service relates to their life or possibly with you.
Email #2: Share Key Insights
In this email you want to prove your expertise. For example, you might show a photo of a completed certification or degree that is related to your service or product. Or show how your product has helped you in some way in your life and that is why you decided to open a business, selling this product to others in order to help them too.
Email #3: Reveal Your Solution
Remind customers that the solution they are looking for are inside your product or service. In this email you want to paint a clear picture of how their life will be better after they have purchased your product or service. This email should also include a soft sale button, which allows them to purchase your product or service with a click of a button.
Email #4: Overcome Objections
In this email you want to address any reasons why someone might not buy your product or service. Maybe they can't afford it. Maybe they don't understand it enough to want to buy it. Or, maybe they don't have the time to learn about it and how it might benefit them. Make sure to have clear answers to these reasons and any others you may come up with.
Email #5: Final Pitch
Remind your customers of who you are and what you are all about. Include a large opt-in link in this email as their final chance to purchase your product or service.
Need help with your marketing? eWide can help! Come visit us over at www.ewidetech.com. You can also email us at customerservice@ewidetech.com or call us at 1-774-241-3424.