Choosing the Right CMS
Wix, SquareSpace, WordPress, GoDaddy, are just some of the few website platforms out there, also known as Content Management Systems (CMS). Does it matter which CMS you choose? Yes. Are they all the same? No. What makes them different? Keep reading and you'll find out why it is important to choose the correct CMS when it comes to proper website development for your business.
Website SEO
It's the heart and soul of any successful business. The game of SEO can be intimidating, confusing, and most people are playing it wrong. Don't worry, we will teach you all you need to know about SEO and how you can implement it into your website development today.
Website Marketing
In addition to implementing proper SEO into your business, there is a specific way to market your website via social media. In this learning tool that we have created for you, you will learn how to market successfully on social media, and how to implement an email sequence for achieving more revenue through proper website development.
Need help in website creation? We got you covered. Contact us today.
1-774-241-3424
Choosing the Right CMS
When it comes to choosing the right CMS there are obvious needs a business has, such as user friendly features, creative display tools, and a variety of templets to choose from. However, your concern in creating a website shouldn't be what fancy features that CMS comes with. Now a days, the creativity in these platforms is beyond imaginable, and as they all compete for appealing visuals, you are sure to find the right templet that suits your needs. The concern you should have is whether or not that CMS provides security for your business. As well as the flexibility in plugin features (more on that later).
If you want the easy answer to choosing the right CMS, than that would be to choose WordPress. You can start creating your website today here:
 

or eWide can create it for you here:

 

If you want to know why WordPress is the best CMS, keep reading.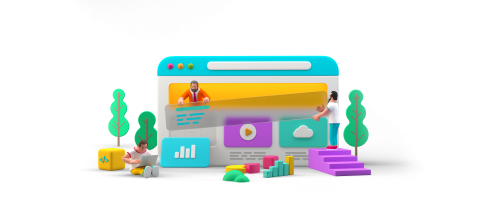 Why WordPress: The Correct CMS
WordPress has come to be the most popular CMS since they first launched in 2003. Compared to other CMS, WordPress comes with a variety of features, plugins, and has an easy learning curve for website design newbies. With over 50,000 plugins and thousands of themes, WordPress even allows you to customize further with CSS, code, and snippets. There really isn't anything you can't do or create with WordPress, and perhaps that is why it is used over 30 percent across the world wide web. In short, if you're not using WordPress, your business is missing out on some serious benefits.
The most important thing to point out about WordPress is that due to the popular demand for the 40 percent of the 10 million websites that use WordPress across the web today, is their web security. In order for WordPress to function properly and with the feedback they get from the data that comes from their users, WordPress is constantly maintaining their security updates. Hundreds, if not thousands of websites get hacked every day. Imagine putting in all of that hard work on creating a website and all of sudden a hacker comes in and destroys it all, including your personal reputation. Building a business isn't easy, don't chance losing it all because you didn't consider the CMS web security. Want to know how WordPress protects your website? Watch this video by Aaron Campbell from WordCamp Europe.
Website SEO
SEO stands for Search Engine Optimization. By optimizing your SEO you are improving the quality of your website traffic. When someone searches something in Google, for example, they are using specific keywords to find a solution for their search. It is important to understand and use relatable keywords when optimizing your SEO for your business. Using keywords that are too specific to your website, product, or service can make it so your website isn't even shown to the consumer. Not only do you want to use keywords that describe your website, product, service, or business, you also want to be sure to add keywords that aren't so direct so that people can still find your business using their own unique search quarry. For example, if you are a business who sells blown glass flowers and you have a consumer who is looking for flowers that last a long time, may not even be thinking of blown glass flowers. In your SEO optimization you want to be sure to add key words like "flowers that last a long time" in addition to "blown glass flowers". This is to be sure to get both those customers that are aware of your product and those that are not aware of your product to find your business through search engines.
A search engine is a type of software that is used to grab information from websites. It does this by scanning websites at a rapid speed for specific keywords relating to the consumers search. They are created with complex algorithms that constantly change due to updates and bug fixes, which is why rules of SEO also constantly change. Some rules of SEO primarily stays the same and so it is good to get familiar with those rules, but it is also important to frequently check in on new SEO rules that have emerged, as they can help your website stand out even more rather than getting lost in the crowd. To date, there are more than 200 factors that affect your websites rank in a search engine. To add, each factor is unique in that it does its own thing that adds to the optimization. As you can already see, SEO can be a complex topic, one that many have a hard time keeping up with. That is why in this PDF we will teach you all you need to know about SEO, it's important factors to consider, and how to implement SEO into your website.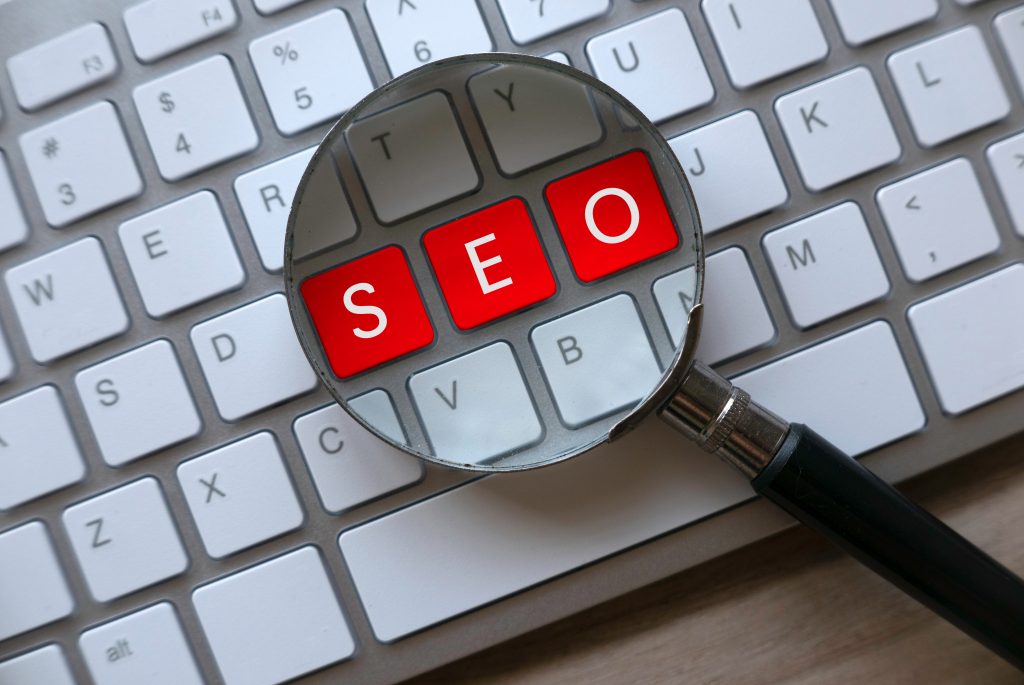 There are 5 areas within your website that needs continuous improvement when it comes to SEO. The first area being, Create Useful and Updated Content. This one may come obvious to you, but it is important to note that Google looks for websites that have the most useful and up to date content. You won't see a blog article, for example, from 2003 unless you were to go to the 4th, 5th, maybe even 12th page of Google search. This is about getting your website on Google's 1st page. In addition, you want to be sure the content you write within your website has relevant keywords in it. The more relevant keywords you use, the more likely Google will confirm that your website, is in fact, a good website to provide to the searcher, as it fits their search needs.
This also includes optimizing your website images. When you upload an image to your website, most people would leave the file name as something like, "image.jpg". However, by including keywords into this file name can also increase your SEO. If you are uploading an image that describes your product, you should be using relevant product keywords in that file name, in addition to dashes that appear between each word, making it clear for Google to read. This is how images land on Googles image page, which are all linked to website, so that when you click on an image you will see the website that image comes from linked underneath it.
Next is Linking In and Out from your website. When, for example, describing a product, it is wise to share external links to other websites that enhances your explanation because this shows Google what information you share with other like minded websites. However, you want to be sure not to over use external links, as they can present a red flag to google, and furthermore, you want to be sure that the links you are using are actually real, content fulfilling websites. There is a lot of fakes out there that ultimately can make you look just as fake and hurt your Google ranking immensely. In contrary, try to share your personal website link with others. This is a way you can share customers with other like minded businesses. Furthermore, you want to make sure you are writing Appealing Titles, this includes your Long Tail Title, and your Short Tail Title.
A Long Tail Title is using long term keywords that are more specific in your website, product, service, and blog. A

Short Tail

Title uses short keyword terms that narrow down your product, website, service, or blog. These are the keywords that come first to a persons mind when they think about a specific product or service. Having an appealing website title with keyword-rich content makes it so search engines can easily understand what your website is all about, and help promote your website in search results. Short Tail keywords should come at the beginning of your title sentence and be scattered throughout your website content.
Next is to do some research and Match Your Searchers Intent. A Search Intent is the desired goal a searcher is trying to achieve when searching for something on the internet. Research like minded businesses in Google and see what search results come to the top, looking into those websites further and noting down the keywords they use is helpful in creating your own keywords to understand what Google is searching for user content.
Lastly, you want to be sure to Improve User Experience. This not only includes relevant and up to date content as explained before, but also making it so users feel safe while browsing your website. Google also looks for things like user protection because it tells them that your site is safe for browsing. Making sure your website pages load properly is important to. Using website platforms that require specific plugins and have frequent updates can cause some webpages to crash, show error messages, or load slowly. This will hurt your ranking in search engines as people become impatient with a website that does work and the search engine feeling as if your website is useless to the content they are providing for their searchers.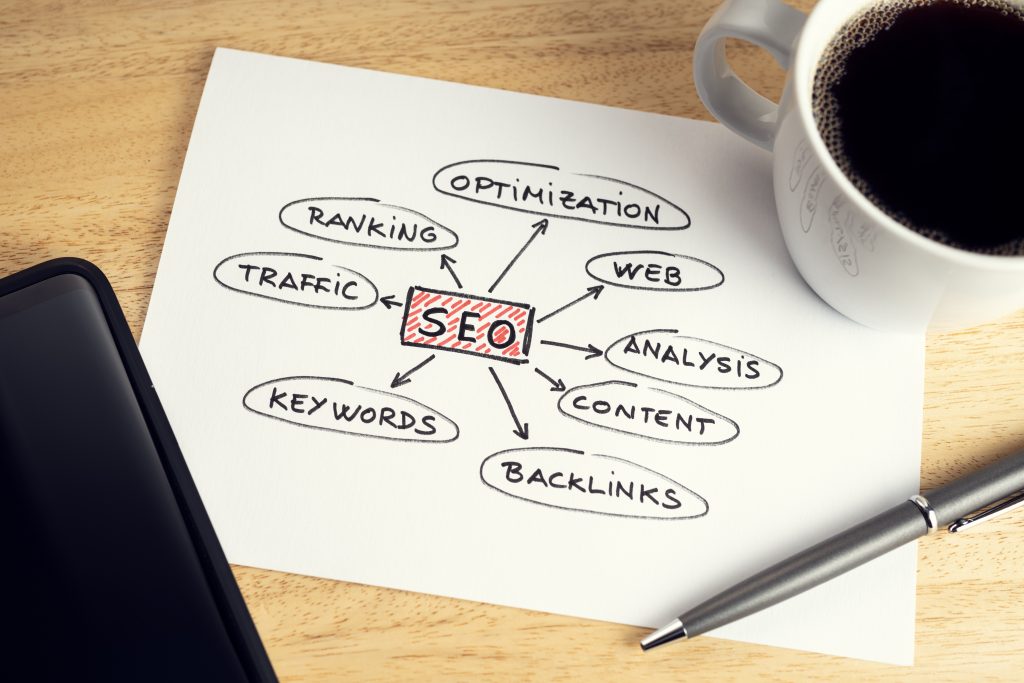 Website Marketing
The most effective way to prospect on social media is to reach out to your customers and be direct with them when it comes to your product or service. The way to do this is to follow the 80/20 rule when it comes to social media posting. That is 80% value posts and 20% business posts. Value posts are not business posts. Instead they are empowering and provide some type of value to your audience. For example, this might look like an image of a popular motivating quote. Business posts are directly about your product, service, and company. There are 5 type of posts that follow the 80/20 rule. These are Business Lite Posts, Gratitude Results Posts, Recognition Posts, Casual mentions of your Product or business, and Direct Promotional Posts.
Business Light Posts are posts that show your growth and credibility. These posts are considered as Value posts and are not meant to provide an end result of someone making a sale. Don't market your logo, or product/service in these posts. For example, this might be a photo of you shaking hands with a popular image in your niche. It is important to network, go to specific business events, and build your name within the community of your niche, as well as meet new people in your niche and learn from them, so you can show your customers the opportunities and experience you have within your niche. This shows credibility.
Gratitude Posts are posts look like stories or photos of a grateful moment you have within your business or life that is related to your product/service. For example, if you have a business selling a course that teaches stay at home moms how to make a reliable financial income, you (as a single mom) might show a photo of you in a high scale home, holding your baby. You would talk about how grateful you are of the opportunity you had to learn about this specific product or service, and how it has transformed your life. Do not put a link to your website or a call to action button in this post. This post is supposed to create curiosity for the viewer, so they can compare your experience with theirs and decide if what they want is what you are proving to them.
Recognition Posts are posts publicly congratulates a customer of yours. For example, I may post on Facebook "Congratulations Jenny for passing the _______________________ online training!". Note that when you tag people in a post, make sure to post what you are going to say on their wall. This makes it so their friends list can see your post and get curious about what it is Jenny has accomplished, or what service/product you provide.
Casuals Mentions of Your Product or Business is when you "pepper" or "sprinkle" in your product or service into posts that are not for the purpose of making a sale. For example, I might do a live that teaches people how to do their hair a certain way, and while using the tools that I am using such as hair ties, or a curling iron, I might say something like "If you want your hair to have the same curls my hair has, I just came out with this new curling spray that is useful when curling your hair. You can buy it from this link." You would then continue on with your hair tutorial.
Direct Promotional Posts are also known as a "Power Posts". This is the post that we want to try and avoid in all the other types of posts, and that is directly selling your product or service. These posts should only be marketed 1 time a week. While you have 10 posts that spark curiosity, and 4 posts that are casual mentions of your product or service. This totals up to 15 posts per week, which is a good goal to have in establishing relationships with your audience.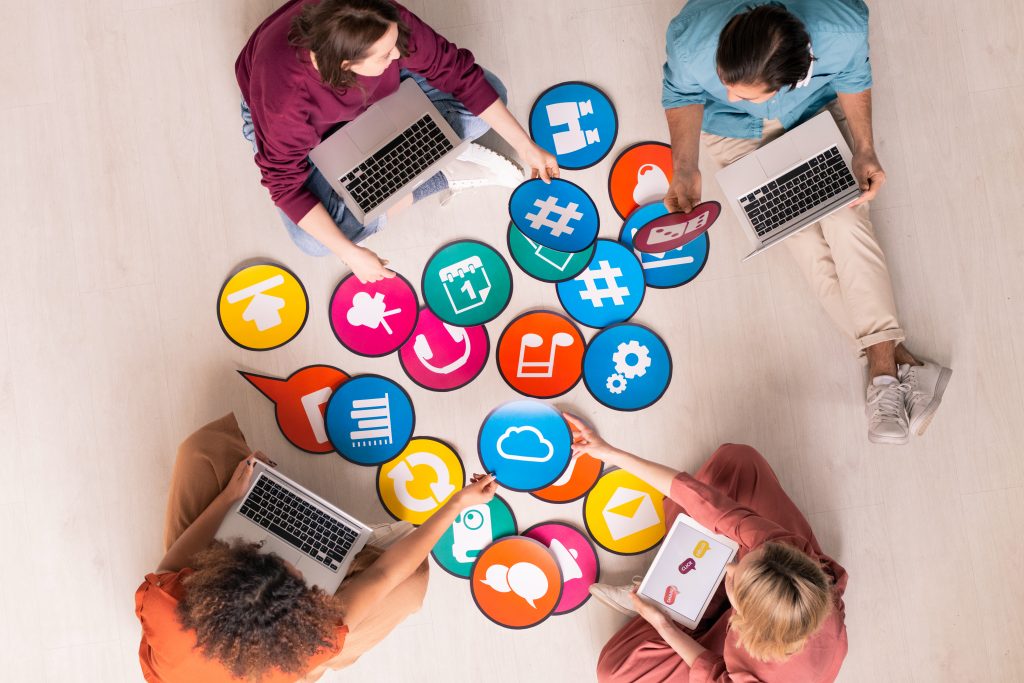 Well, there you have it. A full document of the things you should be doing for your business in order for optimal success. Obviously, this is all easier said than done, and here at eWide Tech we understand that. That is why we are always a message, email, and phone call away for any questions you may have about optimizing your business. Whether it is building a website for you, hosting your website, setting up a backup on your computer, or even social media marketing, we got you covered. Call us at 1-774-241-3424 or email us customerservice@ewidetech.com.