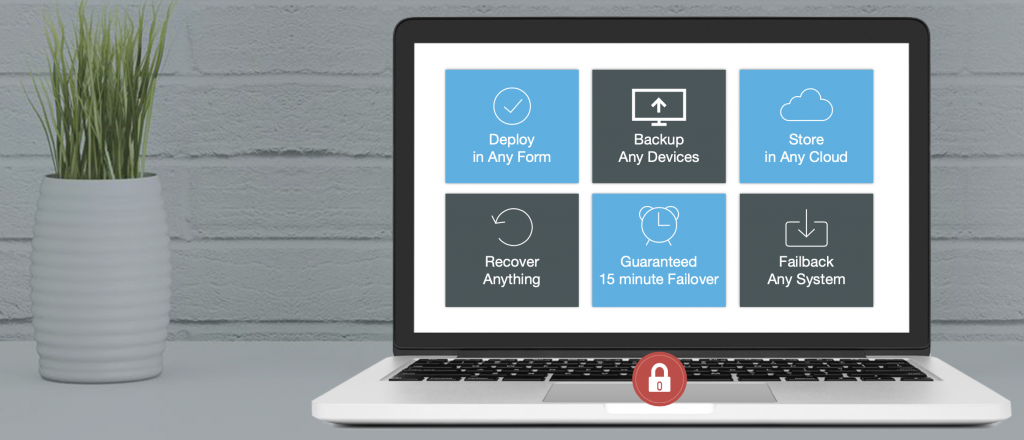 Backup Services for Microsoft 365
Protect your emails, contacts, calendars, notes, and tasks
Protection for SharePoint Online for your sites, site collections, documents, and document libraries
Protection for your OneDrive files and folders
Protection for your groups and teams
Backup Services for G-Suite
Protection for your emails, calendars, contacts, documents, tasks, and chats
Protect Google Team Drive files and folders
Sold in 10 seat pack – Enterprise or Standard Edition
* Packs include storage; Additional storage sold in 100 GB packs
Enterprise Edition
Protection for all seats

50 GB storage/seat* for OneDrive, SharePoint, etc.
Standard Edition
Select only the seats you want to protect

10 GB total storage per pack*
No Contraints
Using the Visual Composer you will create amazing layouts without coding anything.
Secure
Get started in seconds by importing the pre-built templates with just 1 click.
Peace of Mind
Creativo looks amazing on both retina and mobile devices.
Backup
Never worry about losing your data ever again. Protect data that has been changed, Backup the data from Microsoft 365 and G Suite. Get end to end automations or on-demand backups.
Recovery
Easily recover your data from Microsoft 365 or G Suite by searching keyword or date. Restore individual items, folders, or an entire mailbox. Restore to the original account or create a downloadable zip file to keep on your desktop.
Restoration
Unlimited history from Microsoft 365 and G Suite. Simple point and click restoration.
Close Retention Policy Gaps
Close the gap between Microsoft 365 (90 days) and G Suite (30 days) retention and corporate/legal/regulatory policy (longer).
Save Costs
Pay-as-you-go licensing for ICAB for Microsoft 365 and ICAB for G Suite products. No additional 3rd-party licenses/add-ons needed.
24/7 Access
Recover your data even when Microsoft 365 or G Suite is temporarily down.
Security
Secured with AES-256 encryption.
Data Sovereignty Options
SaaS backup data resides in your choice of: US, Canada, EU/Ireland, or Australia.
Non-Desructive Restore
Non-destructive restorations of your Microsoft 365 and G Suite data from anywhere, and at any point-in-time — granular level, or across users. Will not overwrite existing SaaS backup data.
Long Term Retention
Unlimited retention of your daily Microsoft 365 and G Suite application archives. Be prepared for discovery and litigation requests.
Intelligent Workforce Management
Simplified employee on-boarding and off-boarding with bulk activation and automated addition/deletion of users. Restore to original account, or to an alternate, with the migration service.
Zero Adoption Effort
Cloud-based deployment, ideal for diverse set of Microsoft 365 and G Suite work environments. Simple single-pane-of-glass management. Daily reports available for overview and extensive details of your SaaS backup activity.
How It Works
Connect
Connect to Microsoft 365 and G Suite.
Forget
Forget about it. Monitor your backups as you wish.